Product Description
                            Fiber optic identifier PGOFI600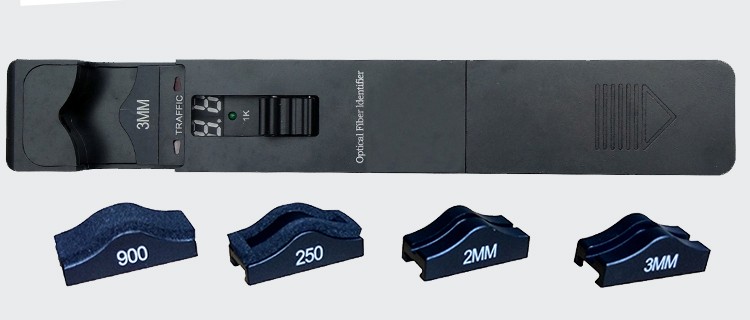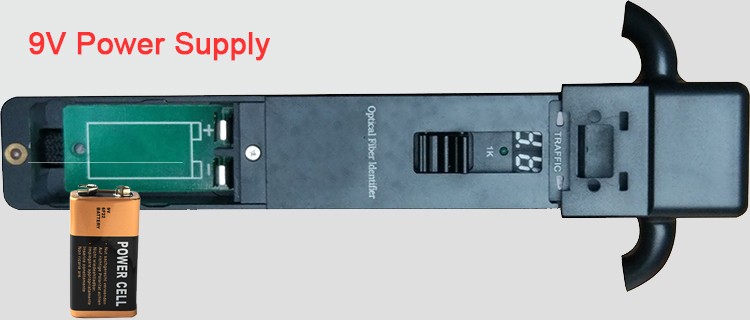 Optical Fiber Identifier OFI600 can quickly identify the direction of transmitted fiber and display the relative core power without interrupting the current service. The fiber identifier recognizes modulation like, 270Hz,1kHz and 2kHz with continuous audible tone.
There are four adapter heads available: Ø0.25, Ø0.9, Ø2.0 and Ø3.0. The optical fiber identifier is powered by 2 pcs very normal AA A batteries.
It's easy to carry and loss can be avoided with new adaptors box.
 Specifications:
Type

PGOFI600

Identified Wavelength Range

800-1700 nm

Identified Signal Type

CW, 270Hz±5%,1kHz±5%,2kHz±5%

Detector Type

Ø1mm InGaAs 2pcs

Adapter Type

Ø0.25 (Applicable for Bare Fiber)

Ø0.9 (Applicable for Ø0.9 Cable )

Ø2.0 (Applicable for Ø2.0 Cable )

Ø3.0 (Applicable for Ø3.0 Cable )

Signal Direction

Left & Right LED

Singe Direction Test Range

(dBm, CW/0.9mm bare fiber)

-46~10(1310nm)

-50~10(1550nm)

Signal Power Test Range

(dBm, CW/0.9mm bare fiber)

-50~+10

Signal Frequency Display (Hz)

270, 1k, 2k

Frequency Test Range

(dBm, Average Value)

Ø0.9, Ø2.0, Ø3.0

-30~0 (270Hz,1KHz)

-25~0 (2KHz)

 

Ø0.25

-25~0 (1KHz,2KHz)

-20~0 (2KHz)

Insertion Loss(dB, Typical Value)

0.8 (1310nm)

2.5 (1550nm)

Alkaline Battry(V)

2pcs AAA batteries

Operating Temperature(℃)

-10-+60

Storage Temperature(℃)

-25-+70

Dimension (mm)

196X30.5X27

Weight (g)

195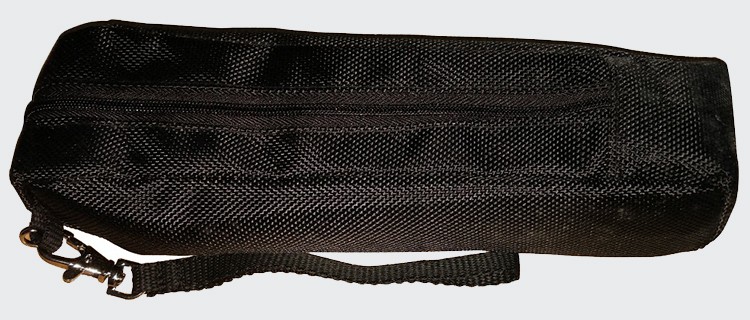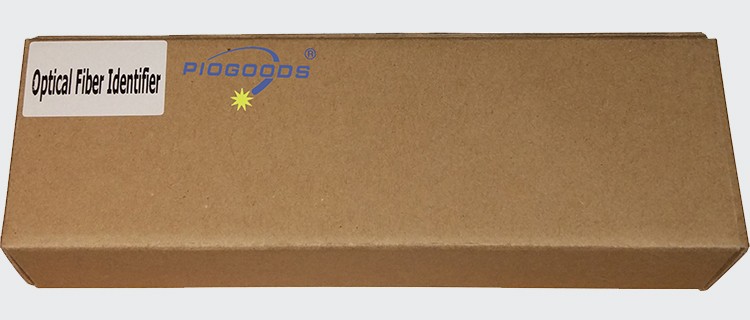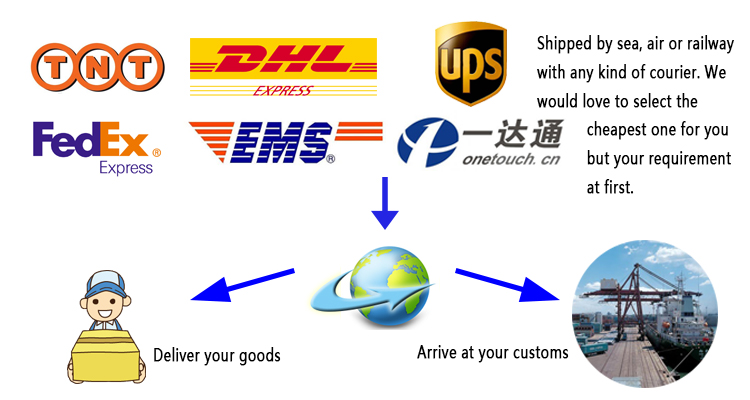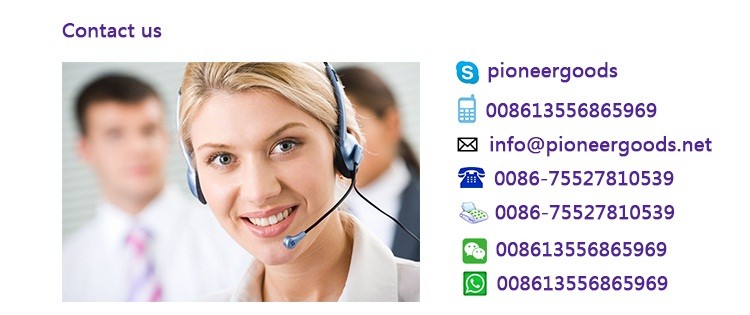 Product Categories : Ungrouped