Basic Info
Model No.: Faraday Rotator Mirror
Product Description
Faraday Rotator Mirror with Fiber Optic Pigtail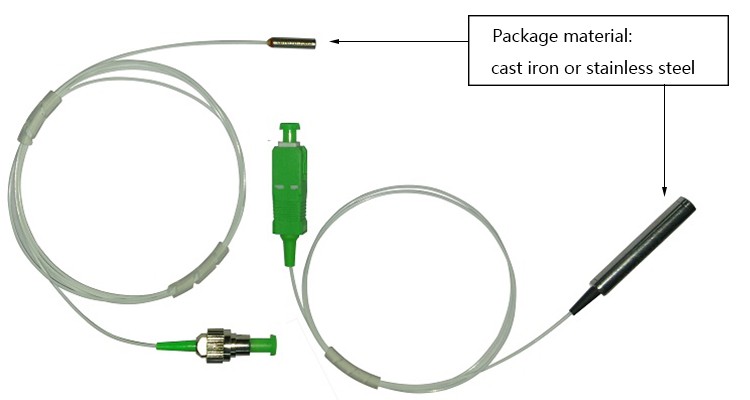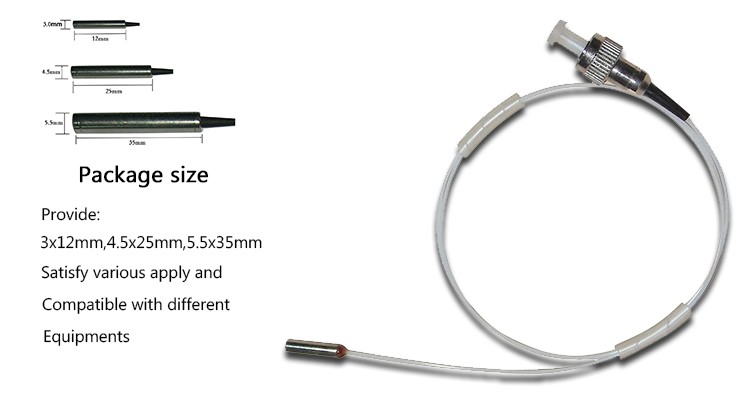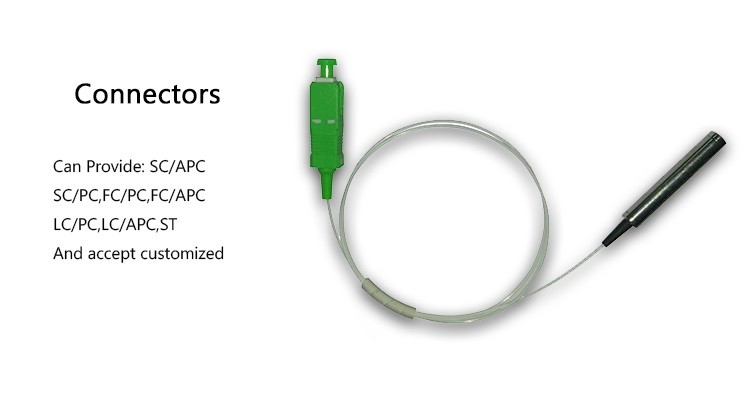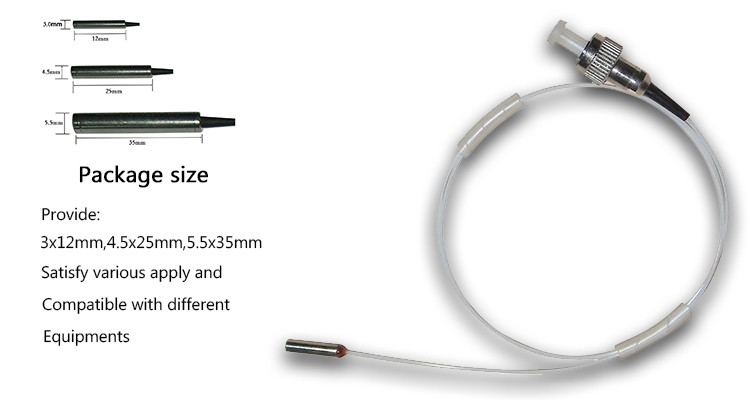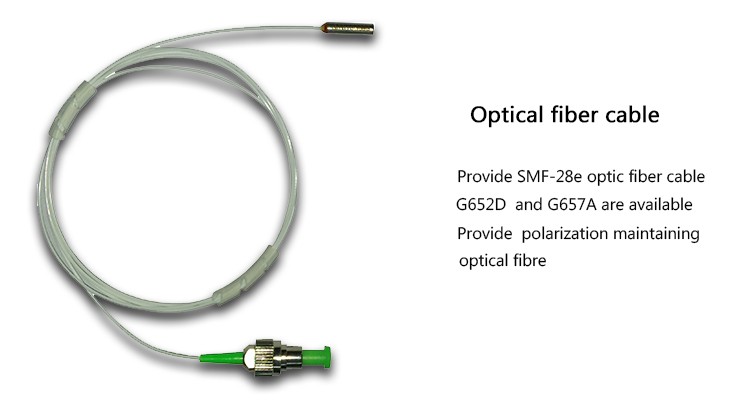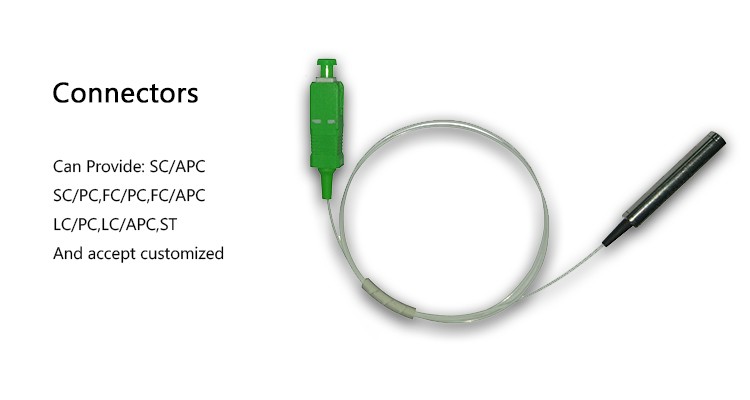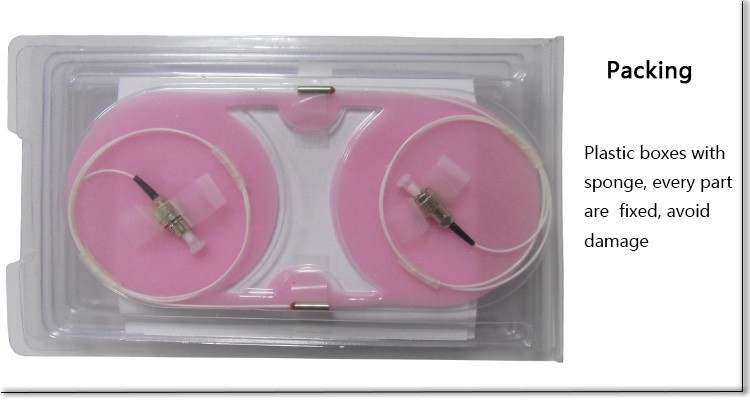 Orthogonal Input and Output Polarization States
1 m of SMF-28e+ Fiber
Bismuth Iron Garnet (BIG) Faraday Rotating Element
Features:
1. Bismuth Iron Garnet (BIG) Faraday Rotating Element for 45 ± 1° Faraday Rotation
2. N-BK7 Dielectric Mirror
3. 1 m of SMF-28e+ Fiber or Equivalent
4. No Connector Models Feature an Epoxy-Free Optical Path for up to 3 W Power Handling
Thermal and mechanical perturbations introduced to a standard, single mode fiber often cause variations in the state of polarization (SOP) of the guided light. These changes can adversely affect the performance of many different types of fiber optic systems. Retaining the SOP using polarization-maintaining (PM) fiber can reduce or eliminate these adverse effects, but PM fiber is costly and often difficult to incorporate effectively.piogoods' Faraday Rotator Mirrors are passive devices that correctly compensate for SOP variations without the need for PM fiber.
This simple, easily installed component works as an alternative to polarization-maintaining fiber to neutralize the effects caused by changes in the SOP. This allows for greater control over the design of systems such as fiber sensors, erbium-doped fiber amplifiers, and tunable fiber lasers. Additionally, the returning beam has a polarization direction orthogonal to that of the input beam, even if the polarization state is not preserved within the fiber, as is the case with single mode fiber.
Faraday Rotator Mirrors are available pigtailed with 1 m of standard Corning SMF-28e+ single mode fiber. The fiber is mounted in a standard Ø900 µm tight tube buffer with proper strain relief, and an optional 2.0 mm narrow key FC/PC or FC/APC connector is available.
Key features:
Parameters

Unit

Specification

 Center Wavelength

nm

1310&1550

 Max. Insertion Loss

dB

0.5 dB (Typical) 0.8 dB (Max)

Return Loss

dB

>55 dB (FC/APC and No Connectors)

50 dB (FC/PC)

Max.Polarization Dependent Loss

 

0.05

 Polarization Mode Dispersion

ps

0.05

 Faraday Rotation Angle (single pass)

degree

45

 Rotation Angle Tolerance

1

 Fiber Type

 

SMF-28XB

 Connector Type

 

FC/SC/LC/ST or NONE

 Maximum Optical Power

 

No Connectors: <3 W

FC/PC or FC/APC Connectors: <300 mW

 Maximum Tensile Load

N

5

 Operating Temperature

°C

-5 to +70

 Storage Temperature

°C

-40 to +85

 Fiber Length

m

1.0

Package size

mm

3.0x12/4.5x25/5.5x35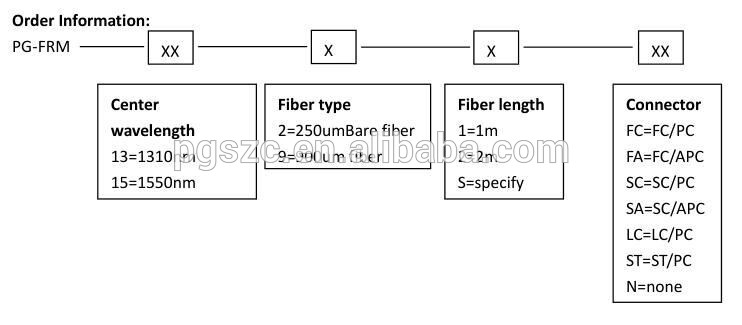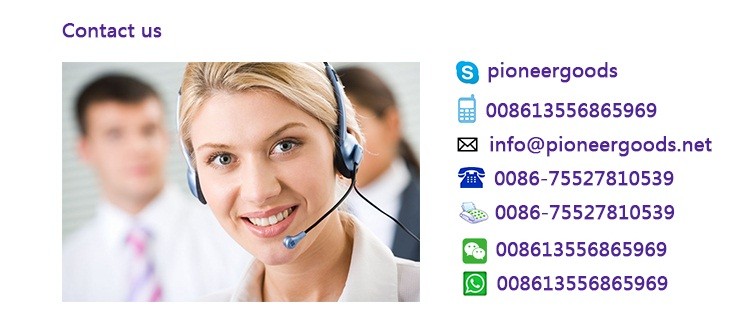 Product Categories : More Products > Optic Fiber Splitter