PG-1500 OTDR single mode 1310/1550/1625nm wavelength,37/36//36dB dynamic
Product Description
PG-1500 OTDR single mode 1310/1550/1625nm wavelength,37/36//36dB dynamic
PG-1500 series Optical Time Domain Reflectometer (OTDR) is an intelligent meter of a new generation for the detection of fiber communications systems. With the popularization of optical network construction in cities and countrysides, the measurement of optical network becomes short and disperse; PG-1500 is specially designed for that kind of application. It's economic, having outstanding performance.
PG-1500 is manufactured with patience and carefulness, following the national standards to combine the rich experience and modern technology, subject to stringent mechanical, electronic and optical testing and quality assurance; in the other way, the new design makes PG-1500 more smart and compact and multi-purpose.
Whether you want to detect link layer in the construction and installation of optical network or proceed efficient maintenance and trouble shooting, PG-1500 can be your best assistant.
FEATURES:
* Integrated design, smart and rugged 
* IP65 protection level, outdoor enhanced
* 7-inch anti-reflection LCD screen
* PON online test module (1625nm) is optional
* MMF test module (850/1300nm) is optional
* Support multi-language display and input
APPLICATIONS:
* FTTX test with PON networks
* CATV network testing
* Access network testing
* LAN network testing
* Metro network testing
Specification:
253×168×73.6mm

1.5kg (battery included)

Display

7 inch TFT-LCD with LED backlight (touch screen function is optional)

Interface

1×RJ45 port, 3×USB port (USB 2.0, Type A USB×2, Type B USB×1)

Power Supply

10V(dc), 100V(ac) to 240V(ac), 50~60Hz

Battery

7.4V(dc)/4.4Ah lithium battery (with air traffic certification)

Operating time: 12 hours, Telcordia GR-196-CORE

Charging time: <4 hours (power off)

Power Saving

Backlight off: Disable/1 to 99 minutes

Auto shutdown: Disable/1 to 99 minutes

Data Storage

Internal memory: 4GB (about 40,000 groups of curves)

Language

User selectable (English, Simplified Chinese, traditional Chinese, French, Korean, Russian, Spanish and Portuguese-contact us for availability of others)

Environmental Conditions

Operating temperature and humidity: -10℃~+50℃, ≤95% (non-condensation)

Storage temperature and humidity: -20℃~+75℃, ≤95% (non-condensation)

Proof: IP65 (IEC60529)

Accessories

Standard: Main unit, power adapter, Lithium battery, FC adapter, USB cord, User guide, CD disk, carrying case

Optional: SC/ST/LC adapter, Bare fiber adapter
Technical parameter:
Type

Testing Wavelength

(MM: ±20nm, SM: ±10nm)

Dynamic Range (dB)

Event/Attenuation Dead-zone (m)

PG-1500-M21

850/1300

19/21

1.5/8

850/1300

1310/1550

19/21

35/33

1.5/8

1.5/8

PG-1500-MD22

850/1300

1310/1550

19/21

40/38

1.5/8

1.75/11

PG-1500-D32

1310/1550

32/30

1.5/8

PG-1500-D35

1310/1550

35/33

1.5/8

PG-1500-D40

1310/1550

40/38

1.75/11

PG-1500-D43

1310/1550

43/41

2/14

PG-1500-T40F

1310/1550/1625

40/38/38

1.75/11

PG-1500-T43F

1310/1550/1625

43/41/41

2/14
Test parameter:
Pulse Width

Single mode: 3ns, 5ns, 10ns, 20ns, 50ns, 100ns, 200ns, 500ns, 1μs, 2μs, 5μs, 10μs, 20μs

Multi-mode: 3ns, 5ns, 10ns, 20ns, 50ns, 100ns, 200ns, 500ns, 1μs, 2μs

Testing Distance

Single mode: 100m, 500m, 2km, 5km, 10km, 20km, 40km, 80km, 120km, 160km, 240km

Multi-mode: 500m, 2km, 5km, 10km, 20km, 40km

Sampling Resolution

Minimum 5cm

Sampling Point

Maximum 128,000 points

Linearity

≤0.05dB/dB

scale Indication

X axis: 4m~70m/div, Y axis: Minimum 0.09dB/div

Distance Resolution

0.01m

Distance Accuracy

±(1m+measuring distance×3×10-5+sampling resolution) (excluding IOR uncertainty)

Reflectance Accuracy

Single mode: ±2dB, multi-mode: ±4dB

IOR Setting

1.4000~1.7000, 0.0001 step

Units

Km, miles, feet

OTDR Trace Format

Telcordia universal, SOR, issue 2 (SR-4731)

OTDR: User selectable automatic or manual set-up

Testing Modes

Visual fault locator: Visible red light for fiber identification and troubleshooting

Light source: Stabilized Light Source (CW, 270Hz, 1kHz, 2kHz output)

Field microscope probe

Fiber Event Analysis

-Reflective and non-reflective events: 0.01 to 1.99dB (0.01dB steps)

-Reflective: 0.01 to 32dB (0.01dB steps)

-Fiber end/break: 3 to 20dB (1dB steps)

Other Functions

Real time sweep: 1Hz

Averaging modes: Timed (1 to 3600 sec.)

Live Fiber detect: Verifies presence communication light in Optical Fiber

Trace overlay and comparison
VFL Module (Visual Fault Locator, as standard function):
| | |
| --- | --- |
| Wavelength (±20nm) | 650nm |
| Power | 10mw,CLASSIII B |
| Range | 12km |
| Connector | FC/UPC |
| Launching Mode | CW/2Hz |
PM Module (Power Meter, as optional function):
| | |
| --- | --- |
| Wavelength Range (±20nm) | 800~1700nm |
| Calibrated Wavelength | 850/1300/1310/1490/1550/1625/1650nm |
| Test Range | Type A: -65~+5dBm (standard); Type B: -40~+23dBm (optional) |
| Resolution | 0.01dB |
| Accuracy | ±0.35dB±1nW |
| Modulation Identification | 270/1k/2kHz,Pinput≥-40dBm |
| Connector | FC/UPC |
LS Module (Laser Source, as optional function):
| | |
| --- | --- |
| Working Wavelength (±20nm) | 1310/1550/1625nm |
| Output Power | Adjustable -25~0dBm |
| Accuracy | ±0.5dB |
| Connector | FC/UPC |
Delivery: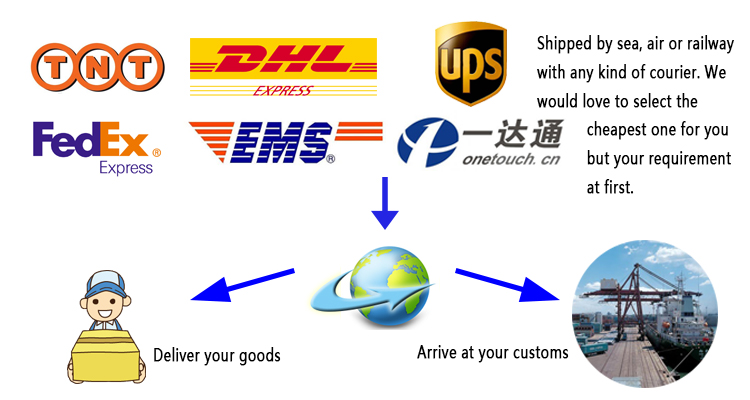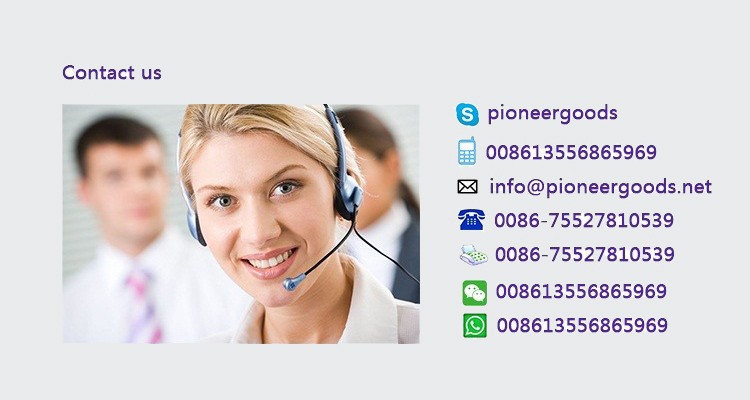 Product Categories : More Products > Optic Fiber Equipments